Drug & Alcohol Testing
Mobile or On-Site Collection Services
DOT Pre-Audit Assistance
Certified Laboratories
Training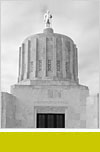 Drug and Alcohol Testing &
Transportation (DOT) Safety-Related Services

A WorkSAFE Service, Inc. can assist you in developing a company wide drug-free workplace program. We can customize our services to meet your company's specific needs. Many clients have both mandated and non-mandated programs in their workplace, this enables them to test any employee as the situation demands.